Please Donate!
Mind in Harrogate District is a charity and we rely on donations to continue our work.
If you would like to support us please read on for details of how to donate online or by cheque:
Donate online
Clicking on the button below will take you to our Just Giving page. This is a secure service where you can use a debit or credit card or your PayPal account to make a one-off donation or set up regular donations.
Please remember, if you are a taxpayer, to use Gift Aid which means your donation will be worth even more to us as we will be able to claim tax relief. A donation that is gift aided is worth an extra 25% to us but at no extra cost to you. You can complete the Gift Aid form online at Just Giving and they will administer this for us.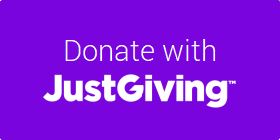 Donate by post
We are very happy to receive donations by cheque too. Please make your cheque payable to Mind in Harrogate District – and if you are a taxpayer please download and complete one of the HMRC Gift Aid forms below:
Gift Aid form – single donation
Gift Aid form – past, present and future donations
Send your cheque and completed form to:
Mind in Harrogate District, The Acorn Centre, 101A Station Parade, Harrogate, HG1 1HB
Contact
If you have any problems making a donation or downloading the form please contact us on 01423 503335 or by email at office@mindinharrogate.org.uk
Donate when you shop at Amazon
Amazon donates 0.5% of the net purchase price (excluding VAT, returns and shipping fees) of eligible purchases to the charitable organisation of your choice. To support Mind in Harrogate District use the following link:
https://smile.amazon.co.uk/ch/1151271-0
Or simply start your Amazon shopping at smile.amazon.co.uk and search for us by charity name.